Front Office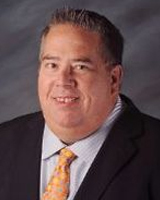 Dan Vaughan
Director of Broadcasting
Phone:
(817) 739-3693
E-mail:
Dan Vaughan returns for a fifth season in the broadcast booth in 2017 as the "Voice of the RailCats". Vaughan spent half of the 2013 Championship season as the clubs broadcast assistant before taking over the Director of Broadcasting position for the 2014 season.
This is his 16th season as a broadcaster in professional baseball with stops in Charleston, West Virginia, Jacksonville, Florida and Burlington, Iowa. The Texas native will broadcast all 100 RailCats games on WEFM 95.9 and online at RailCatsBaseball.com. Vaughan also assists in the management of the team website, social media outlets and acts as Traveling Secretary when the team is on the road.
Vaughan can also be heard during the USA winters/Aussie summers as the "Voice of the Perth Heat" in the Major League Baseball operated Australian Baseball League. He is also co-host of Talking Baseball Australia the only live baseball radio show aired in the entire country heard on Sport FM in Perth and around the world online.
He is a supporter of several charities worldwide including TEAM SPENCER, the Ronald McDonald House of Chicagoland and Northwest Indiana and wears pink on Sunday broadcast to raise awarness for cancer. Vaughan earned his bachelor's degree in Broadcast Journalism from Texas Tech University and is active in the alumni chapter of the Sigma Chi Fraternity. While a native of Texas he has deep ties to Indiana with both his mother and one of his brothers living in the South Bend/Elkhart area.
Vaughan is married to GayMarie Vaughan, who is a teacher at St. Marks School of Texas and he has two "bonus" daughters, Joy-Amal who is a fellow Red Raider as a freshman at Texas Tech and Caroline a junior in high school. When Dan is not in NWI he resides in Dallas, Texas and Perth, Western Australia.
About the Railcats
A day at U.S. Steel yard is non-stop fun, and that's even without the baseball! The RailCats promise a wide array of laugh-out-loud between inning entertainment, great giveaways , jaw-dropping fireworks and a family-first, kid-friendly atmosphere! RailCats fans come in all ages, shapes, and sizes, and the RailCats promise every fan will have fun.
Quick Links
Find Us
U.S. Steel Yard
One Stadium Plaza
Gary, IN 46402
219.882.2255