Ownership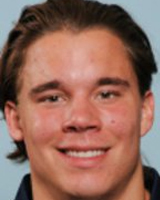 Will Salvi
Vice President, Salvi Sports Enterprises
Will Salvi serves as Vice President of Business Operations and joined Salvi Sports Enterprises in February 2016. Will works closely with Jennifer Piccone, Pete Lavin and Mr. Salvi in overseeing the business operations.
Prior to joining Salvi Sports Enterprises, Will worked in sales and operations as an Account Manager for Chicago Beverage Systems, a Chicago beer distribution company. Will consulted and managed independent liquor stores in the Lincoln Park, Wrigleyville, and Lakeview areas of Chicago.
In addition to Salvi Sports Enterprises, Will is the owner of Salvi Food Group and owns a Ben's Soft Pretzel franchise in Forest Park, IL.
Will received a Bachelor's Degree in Political Science from the University of Notre Dame in May 2013. Will has always been an avid sports fan. He was a member of the Notre Dame football team as a walk on for his senior year.
About the Railcats
A day at U.S. Steel Yard is non-stop fun, and that's even without the baseball! The RailCats promise a wide array of laugh-out-loud between inning entertainment, great giveaways, jaw-dropping fireworks and a family-first, kid-friendly atmosphere! RailCats fans come in all ages, shapes, and sizes, and the RailCats promise every fan will have fun.
Quick Links
Find Us
U.S. Steel Yard
One Stadium Plaza
Gary, IN 46402
219.882.2255