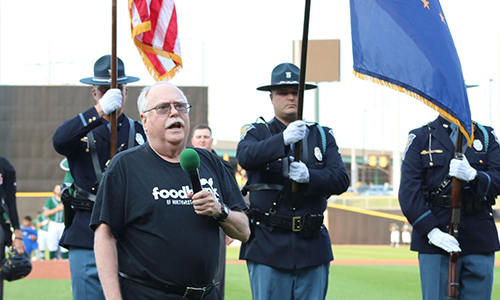 Have you ever wanted to perform the Star Spangled Banner and/or O Canada in front of a stadium full of fans at The Steel Yard? Now is your chance!
Submit your digital audition to [email protected] for your chance to perform at at the Steel Yard this season prior to an RailCats game. We will contact contestants who are chosen on a need-be basis.  Recordings can be sent at any time, but must reach us by April 1st. We have a limited number of open spaces for this coming season, so not everyone can be guaranteed a date. 
 Be sure to include your name, address, phone and email in your message.
If you have any questions, please call us at 219-882-2255.