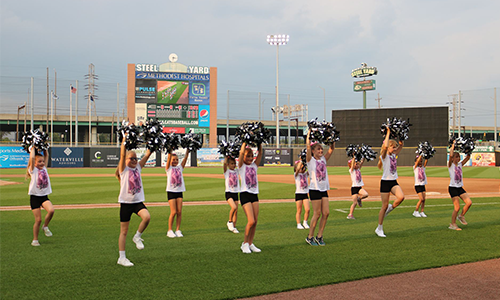 Calling all performers – acts of all kinds are encouraged to come out and show off their talents before our games!
From dance groups to cheerleaders to martial arts demonstrations and gymnastics routines, the RailCats want to showcase local talent on the field before each of our home games. 
Show your stuff and stick around for the game. Performers, coaches, directors, and fans can take advantage of a discounted $5 ticket on the day of their performance.
Groups interested in performing before a RailCats game can contact Ashley Nylen by calling 219.882.2255 or emailing [email protected].