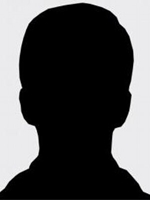 Doug Coe
Third Base Coach
Doug Coe joins the Gary SouthShore RailCats for his first season in 2019 as the team's third base coach. Coe will also work with the catchers on an every day basis.
Coe played two seasons of Independent Professional Baseball as a catcher for the Windy City Thunderbolts of the Frontier League from 2008-2009. In his first season of professional baseball in 2008, Coe slashed .227/.402/.394/.796 with two home runs and 13 RBIs in 24 games. Coe concluded his pro playing career in 2000, slashing .171/.271/.244/.515 with three doubles and five RBIs in 15 games.
Prior to his pro career, Coe played collegiately at Lawrence University and at the UW—Stevens Point from 2004-2008. Coe was a two-time All-Midwest Conference selection at Lawrence from 2004-2005 before transferring to UW—Stevens Point in 2006. As a junior in 2006, Coe played in a school record 53 games and was named All-WIAC Honorable Mention and Second Team All-Midwest Region after finishing second in the Wisconsin Intercollegiate Athletic Conference (WIAC) with 13 home runs and 117 total. Behind the plate, Coe threw out 57% (13/23) of baserunners in 51 starts.
Coe batted .481 with one home run and seven RBIs in seven games as a senior in 2007 before suffering a season-ending knee injury. Coe received a medical redshirt in 2008 and was given a fifth year of eligibility. As a redshirt-senior in 2008, Coe was named the WIAC Position Player of the Year, First Team All-Region, Second Team
D3Baseball.com
All-American and First Team ABCA All-American after .438/.542/.810/1.352 with 67 hits, 27 extra-base hits, 15 home runs, 59 RBIs, 124 total bases and a .994 fielding percentage.
Coe was inducted into the UW—Stevens Point Athletics Hall of Fame in 2018, becoming one of 19 baseball alumni to be recognized. During the college baseball season, Coe works as an assistant coach at his alma mater, UW—Stevens Point. Prior to working as an assistant coach at UW—Stevens Point, Coe was the head baseball coach at Notre Dame Academy in Green Bay, Wis., from 2015-16 and was the assistant head coach at Lawrence University in Appleton, Wis., from 2010-14.
About the Railcats
A day at Steel Yard is non-stop fun, and that's even without the baseball! The RailCats promise a wide array of laugh-out-loud between inning entertainment, great giveaways, jaw-dropping fireworks and a family-first, kid-friendly atmosphere! RailCats fans come in all ages, shapes, and sizes, and the RailCats promise every fan will have fun.
Quick Links
Find Us
Steel Yard
One Stadium Plaza
Gary, IN 46402
219.882.2255