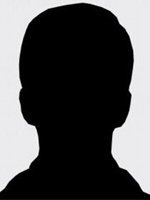 Lee Fischer
Assistant Coach
Lee Fischer joins the RailCats for his first season with the team in 2019 as an assistant coach. He will primarily work with the RailCats hitters. Fischer comes to the RailCats after coaching the hitters and infielders at South Suburban College.
Fischer was picked in the 46thround of the 2008 MLB draft by the Chicago White Sox and played in their minor league system for two years, reaching Triple-A.
Fischer played his college baseball at South Suburban College, Illinois State and the University of Missouri. In 2006 he was a part of an SSC team that won 35 straight games and advanced to the NJCAA Juco World Series; Fischer was a first team All-American and was named the best defensive player in the nation.
Born in Palos, Ill., Fischer attended Carl Sandburg High School, where he hit .380 for his career and .420 in his senior season. He was a two-time All-Conference selection and two-time All-Area selection, with his team winning the Illinois State Championship in 2001.
Fischer currently resides in Orland Park, Ill.
About the Railcats
A day at Steel Yard is non-stop fun, and that's even without the baseball! The RailCats promise a wide array of laugh-out-loud between inning entertainment, great giveaways, jaw-dropping fireworks and a family-first, kid-friendly atmosphere! RailCats fans come in all ages, shapes, and sizes, and the RailCats promise every fan will have fun.
Quick Links
Find Us
Steel Yard
One Stadium Plaza
Gary, IN 46402
219.882.2255